What SERVPRO Can Teach You About Flood Damage In Your Dallas Home
10/4/2018 (Permalink)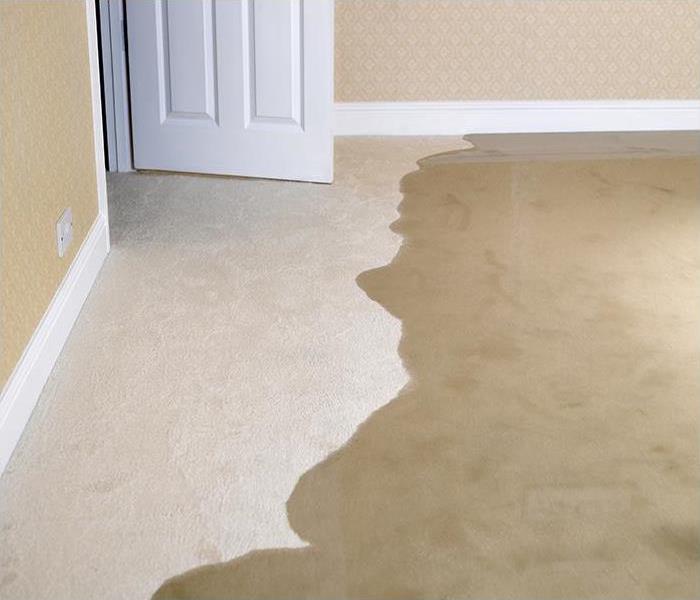 After a flood damage experience, it is essential to work with professionals to restore and clean up your property.
Factors To Consider During Flood Damage Cleanup In Dallas
After a flood damage experience, it is essential to work with professionals to restore and clean up your property. Shelves, closets, floors, and walls are some of the areas that need thorough washing and disinfection. We follow a specific order during the cleanup process, which means some areas or items have to wait until certain places or contents have been restored. Given that this September is the National Preparedness Month (NPM), we are taking this chance to guide Dallas residents on how to make the right decisions.

The procedures that our SERVPRO technicians use when cleaning the walls during flood damage restoration in Dallas depends on the type of wall. In some cases, we may be forced to remove the plaster or wallboard before the cleaning process starts. After that, we wash the sills and studs and disinfect them to reduce the chances of mold growth.

When we are cleaning your furniture, we are careful not to force open swollen drawers and doors. We first let the furniture dry for easy opening. In most cases, wood veneer warps and separated, though it is possible to repair and clean solid wood furniture. We may also recommend a replacement when we come across upholstered furniture that is heavily soaked up with contaminated flood waters.

Some electrical appliances such as radios and TV sets may present unexpected dangers such as electrical shock even when they are unplugged. It is a possibility for some of their parts store electricity - our SERVPRO technicians understand this and are careful when handling such items during the cleaning process. We can grease moving parts such as pulleys and motors - which is applicable when cleaning washing machines, vacuum cleaners, and dishwashers. With the help of moisture displacement sprays, we can clean electrical switches and contacts. We watch out of damaged or stripped wire insulation and make sure all appliances are correctly grounded.

SERVPRO of Northwest Dallas offers 24-hour emergency services that make it "Like it never even happened." Call us at (214) 361-7887 when your property experiences mold, storm, fire, or water damage and allow us to restore it to its earlier condition.
Click here for more about Dallas.