You Can Book On SERVPRO to Restore Commercial Water Damage in Dallas
11/7/2019 (Permalink)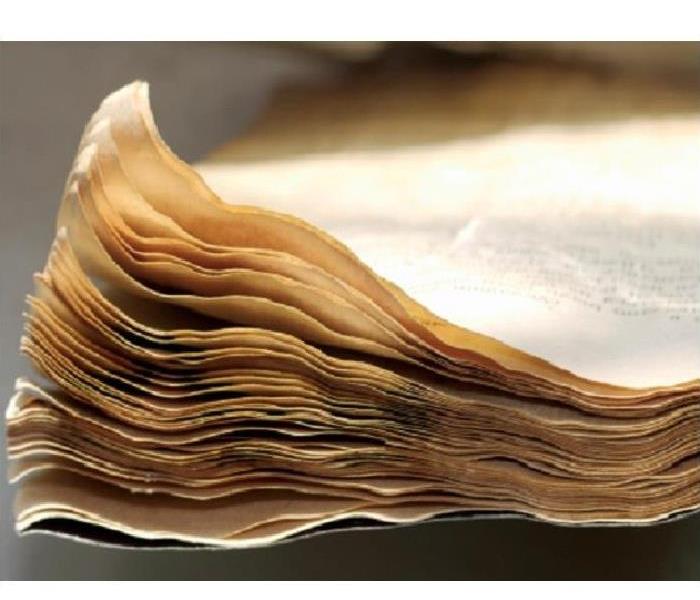 You can trust the SERVPRO brand to restore water damages in bookstores. We have the experience and equipment to get the job done right!
Mitigating Commercial Water Damage in your Dallas Book Store
Independent book shops are particularly susceptible to the impact of long-term water damage. These types of damage, which can often buildup undetected in wall cavities, appear as a general staining or discoloration of walls and the surrounding area. Over time, slow leaks or other issues relating to unwanted moisture can condensate, which causes the issue to spread out. Books, as well as bookshelves, may begin to take on symptoms of damage. Equally, you may notice odors or the presence of mold growth in some regions of the store- especially behind furniture and stands.
Regardless of the size of your company, reach out to our commercial water damage team here in Dallas. We have experience working on large loss recovery sites, schools, and state buildings as well as independent retailers. We operate our call-lines twenty-four hours a day and use local technicians who can arrive on site promptly. We understand how different companies have differing requirements, which are why you can communicate with a crew chief throughout the restoration procedure.
In the first stage, a water damage restoration technician (WRT) undertakes to address the source of the issue. Cleaning and restoring the visible signs alone is unlikely to address the underlying cause. Using thermal imaging cameras, SERVPRO technicians can find damp spots behind walls or furniture, tracing them back to the source. We can perform controlled demolitions to gain access to the source of the leak and perform the necessary repairs.
After eliminating the water source, our team can work outward from that source, clearing away water damages. Moisture sensors can penetrate bookcases or furniture to access the level of moisture content. Moisture content readings can help us to decide on an appropriate drying method using either dehumidification equipment or rapid air-movers. Sometimes we may need to use essential cavity drying equipment like injectidry systems or drying mats.
Should your books sustain any damages, we can refer them to our specialist document restoration team. Unfortunately, we cannot reverse damages, but we can prevent them from getting any worse. By freeze-drying the documents, we can preserve them in the state. Then, after choosing an appropriate procedure, we can dry them using vacuum drying methods that convert solid moisture particles straight to gases, which avoid further damage.
If you suspect there is a water issue in your store, contact SERVPRO of Northwest Dallas at (214) 361-7887 today.
More about Dallas.