How Cleanup Crews Can Help with Preston Hollow Fire Damage
5/25/2016 (Permalink)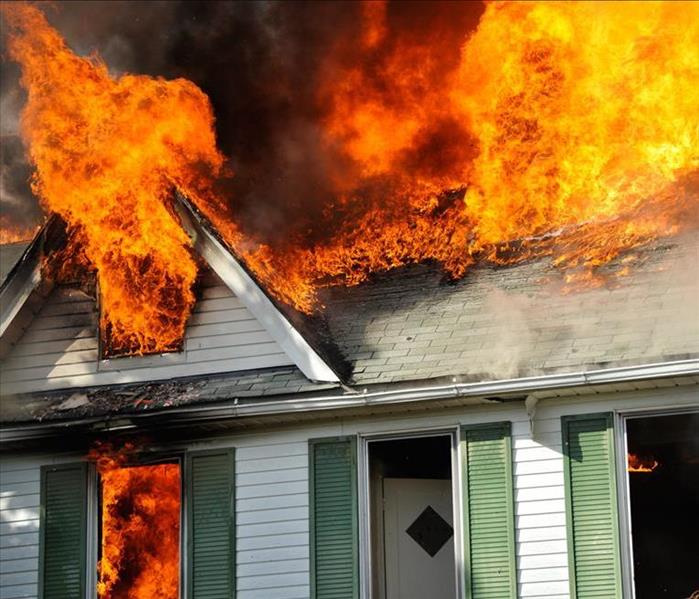 Don't let fire damage your Preston Hollow home! Our pros At SERVPRO of Northwest Dallas will clean and restore your home to its pre-loss condition.
How Cleanup Crews Can Assist with Fire Damage in Preston Hollow
Overcoming fire damage can be a difficult task, and those dealing with fire damage in Preston Hollow or elsewhere may find themselves at a loss as to what to do or how to do it. Depending on the intensity and damage of the fire, cleanup may take significant time and effort. Luckily, most insurance companies will offer some degree of reimbursement after a fire, and may ask you to employ a professional cleanup team. Here's a quick summary of what that may entail.
Inventory Checks and Move-Outs
Cleanup crews will often start a job by helping the owner check inventory of items preserved and lost in the Preston Hollow fire, and move out anything that could be in danger by remaining in the building. This includes moving crews and relocation services to wherever you'll be staying. Crews may also board up some windows, doors, or other entrances to the building, as a way of keeping out the elements and potential thieves.
Cleaning and Deodorization
Cleanups of fire damage in Preston Hollow typically involve a process of cleanup and deodorization, as any remaining smoke, ash, or soot is thoroughly scrubbed from the home. This may involve industrial-grade equipment such as thermal foggers, which are capable of removing smoke particles embedded within the very floors and walls of buildings. Cleanup crews will also use scrubbers, sanitizers, and electronics cleaning equipment to scrub out visually staining material.
Restoration and Replacement
Cleanup crews will then begin the process of restoring fire damaged parts of the home, bringing in new materials and objects to repair or replace those damaged in the fire. These are typically paid for by an insurance company. The materials repaired in this step may range anywhere from floor finishing to ductwork to metal polishing, all dependent upon the specifics of the job.
Locally Owned Company with National Resources
A locally owned and operated business, SERVPRO of Northwest Dallas has been taking on fire repair and restoration jobs in the local community for years. For help or services related to fire or any other type of damage, call us today at (214) 361-7887.