What is the Best Way to Cleanup Water from Carpeting?
2/26/2021 (Permalink)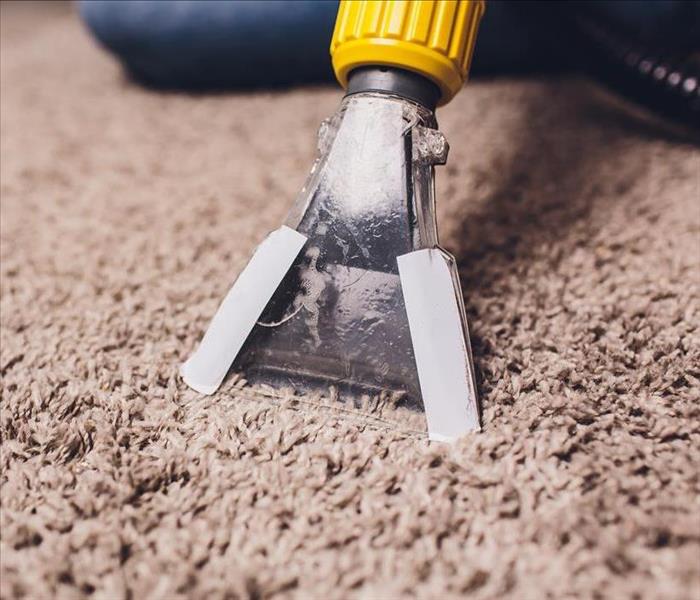 SERVPRO understands how serious water can damage the carpeting in your home, Call us for assistance with water removal.
Dallas homeowners trust SERVPRO to tackle water cleanup from saturated carpets
The type of water saturating the carpets in your Dallas home will play a significant role in how SERVPRO handles the cleanup. No matter the kind of flooding you have, we have proven methods to leave everything "Like it never even happened."
Water cleanup in Dallas when your carpet is involved means determining the best way to proceed. We break down water contamination into three categories:
Category 1 water is clean, often coming from your plumbing or supply line
Category 2 water is dirty, coming from appliances like a dishwasher, water heater, or washing machine
Category 3 water is contaminated, often coming from sewage, outdoor flooding, and more
Keep in mind that any water sitting for too long can become dirty and bacterial growth will fester. We get to work fast using our extraction equipment, pumps, and vacuums to pull up as much water as possible. Whether or not our technicians can salvage your carpet will depend on several critical factors, including:
The age of the carpeting and padding below
The type of installation
The category of water that has come into contact with it
And other essential factors unique to the situation
SERVPRO of Northwest Dallas is the team to call when you need water cleanup to dry carpeting throughout your home. Call us 24 hours a day at (214) 361-7887 to have a team dispatched to your property to begin the assessment.