Flooding in North Dallas Requires Professional Remediation
10/30/2016 (Permalink)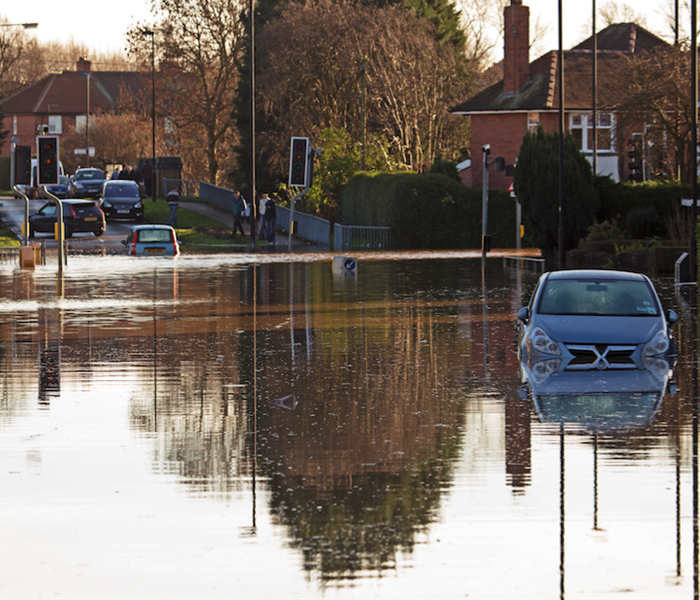 If you get caught in a storm, make sure to get to safety. After you are safe, call SERVPRO to remediate!!
Your Safety After a Flooding Event is Crucial to SERVPRO
According to national statistics, Texas is the number one state with the highest flood/flash flood deaths of the last 36 years. This is double that of the second-highest state of California.

Flood damage in North Dallas is nothing to underestimate. Flooding in your home as a result of a natural flood or flash flood event can put your structure and your health at high risk if the flood damage is not attended to and remedied at once. SERVPRO is there to help you in your time of need when the unexpected flood damages your home.

The Physical Dangers of a Flooded Home
When a flood or flash flood hits, your house may fall victim to runoff and groundwater from the streets as the water level surges. Dallas County is one Texas counties that has some of the highest rates of death due to this type of flooding event. As a homeowner, you can take some comfort in the fact that 65% of those deaths are from vehicles being stuck in the water during a sudden flood. However, there are always dangers in-home after experiencing such an event.

Walking near or in the flood waters in your home is the next highest danger after driving a vehicle in flood waters. Debris, slipping, falling, and high water levels can be extremely dangerous, and it is recommended that you get to higher ground as soon as possible. If you have experienced an in-home flood from a burst pipe, leave the home immediately for your safety. In addition to dangers you can see with your eyes, standing water in your home can also be contaminated by toxins you cannot see.

There is also the very real danger of electrocution. When your home has experienced any kind of water damage from natural events or pipe damage, it is important to turn your electricity off at the main circuit breaker -- only when it is safe to do so. This will help to avoid electrocution when the water meets electric wiring and will help water damage specialists such as the professionals at SERVPRO when we respond to your emergency.

Contact Us Today
Contact SERVPRO of Northwest Dallas at (214) 361-7887 day or night. Our 24/7 Emergency Services mean that we are always standing by to take your call during an emergency.