We Are Better And Faster At Helping You Overcome Flood Damage To Your Dallas Home
11/14/2018 (Permalink)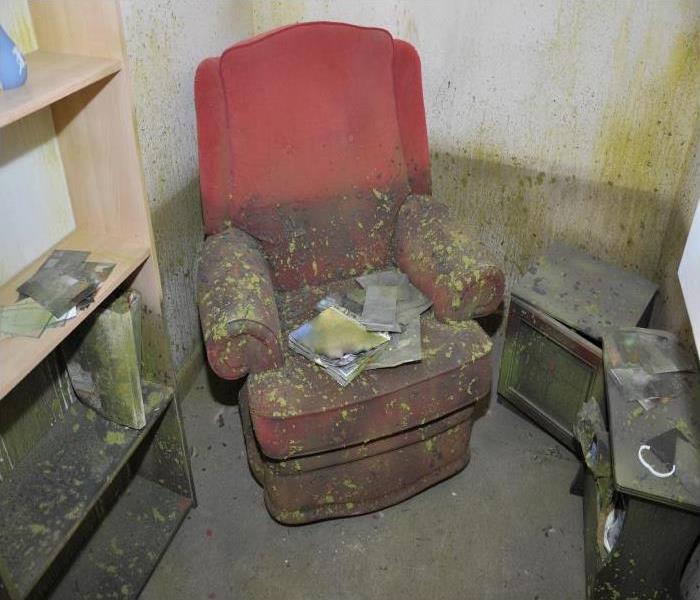 As you watch flood waters recede from your home in Dallas, it becomes apparent that the nightmare is far from over.
Get Help Conquering Flood Damage Hazards In Your Dallas Area Home
As you watch flood waters recede from your home in Dallas, it becomes apparent that the nightmare is far from over. There are many problems to fix, and now you don't even have a comfortable place available to make a decision. You have to adjust to current circumstances, keep your family safe, and move forward without ever missing a beat.

After flood damage occurs on your Dallas area property, what was once familiar surroundings can easily make you feel uncomfortable. Everything requires your attention when all you want to do is go home. However, you need to be aware that your flooded home is now a source of hazards as well. Before you attempt to spend any time there, you must resolve some safety concerns before you enter.

Wet areas and electricity can cause severe hazards if you let them, so shutting off the main electrical panel before entering your flooded home makes it safer to continue. You could also have broken water lines or plumbing fixtures adding to the problem that should be taken care of as well. Broken gas lines could easily pose an explosion hazard, which makes turning off the gas meter an appropriate step. SERVPRO technicians check for these conditions and thoroughly inspect your property for hazards.

Both indoor and outdoor areas can become contaminated by raw sewage, fuels, biohazards and more. You want to have a trained professional on your side to check for these problems and ensure your families safety before ever stepping foot inside of your flooded home. SERVPRO technicians can also determine whether the air inside your home is acceptable to breathe or if other conditions exist that affect your homes living environment.

SERVPRO can also check for structural damages that often lead to saggy ceilings or walls, buckled floors, and a compromised foundation. Your roof can shift, and walls can tilt, indicating potential problems with the structural integrity of your home.

The IICRC industry certified technicians at SERVPRO of Northwest Dallas are available 24/7, 365, to provide you with the support you need to ensure your families safety and endure any situation. Call us today (214) 361-7887!
Click here for more about Dallas.