Why Professional Restoration Services are Necessary After Fire Damage in Dallas
1/22/2020 (Permalink)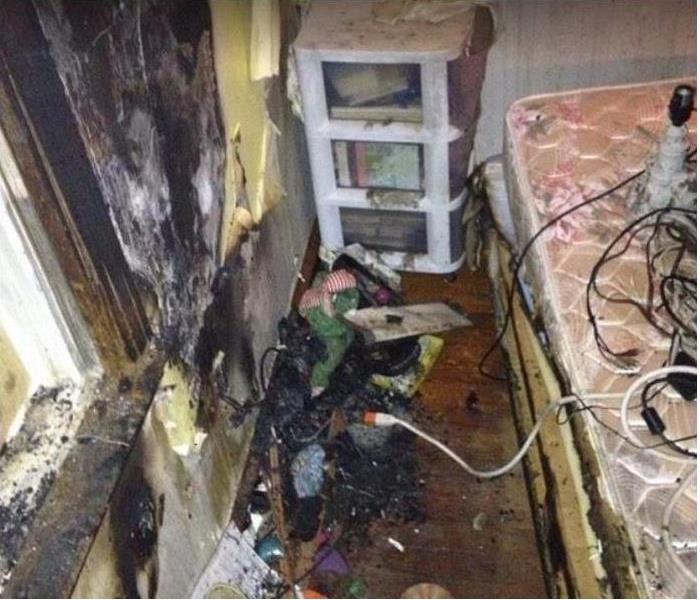 It is tempting to remove debris after a fire, but you can unintentionally spread soot. SERVPRO knows how to remove debris and restore your home.
Reasons DIY Fire Damage Cleanup is a Bad Idea in Dallas Homes
After fire damage occurs in a home, the number one priority of most homeowners is to get life back to normal as rapidly as possible. One of the biggest mistakes they make is cleaning up the smoke damage and removing charred items themselves. Both of these actions have the capacity to make the situation worse.
When Dallas homeowners work on fire damage in their homes on their own, the outcome can be less favorable than they expected. Some cleaning products or incorrectly used methods can increase the loss and render items unrestorable.
Stop the Spread of Soot
Setting up containment is something that rarely gets done in DIY cleanups. SERVPRO technicians know soot particles can exist smaller than the human eye can see. If the fire loss area does get contained, it can spread throughout the home and require more cleanup to remove the soot and odors.
Improper Cleaning Makes it Worse
It is vital to test smoke residues on surfaces before cleaning. Because a fire can burn at different temperatures in a single room and various types of items get charred, an array of residues get left behind. While sheetrock and wood structural elements tend to leave behind a light, powdery residues called dry smoke, plastic, and rubber items produce wet smoke, which is thick and can prove challenging to remove from surfaces without the proper cleaning agents.
SERVPRO techs carefully test and use methods such as dry cleaning sponges to carefully lift away dry smoke. When wet cleaners come into contact with wet smoke, it drives the particles deeper into the surface, and this can mainly ruin painted walls and require further restoration efforts such as ceiling over painted walls to lock in the soot and odor and ready the wall for repainting.
SERVPRO of Northwest Dallas at (214) 361-7887 when you need fast, complete fire damage cleanup and restoration service. The certified technicians have the tools and knowledge to make the fire loss "Like it never even happened."
More about Dallas.