Dallas Office Building Needs Fire Damage Repair
5/26/2021 (Permalink)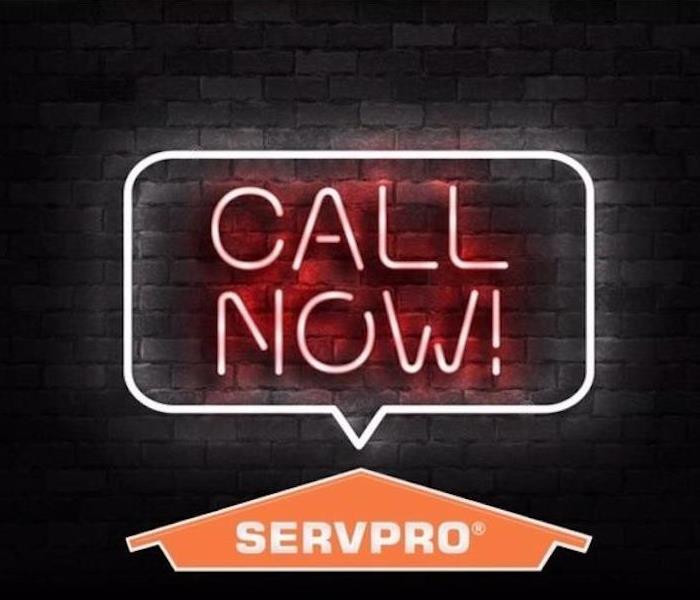 We understand the need for rapid response and restoration to minimize the loss of your business property. Call us right away we are available 24/7.
SERVPRO Can Restore Your Fire Damaged Dallas Office
Dallas fire damage to your office has struck. It has been on fire. This has been your place of business for many years and, now, it is damaged to the point that you have to temporarily shut the doors until the havoc wreaked by flames can be fixed. You look around, amazed at what can happen in just a few minutes, and you ask: "What do I do now?" Do this.
The insurance company should be the first call you make. This is even before the last hot spots are knocked down by the fire department. Your agent sends an adjuster out to inspect the office and make recommendations about some of these next steps. They have many papers to fill out, and they assist you in finding a restoration company. SERVPRO is considered a national source for fire damage restoration services by insurance and management companies. We help you with your paperwork and claims to relieve your stress allowing you to focus on resetting your business.
A few of the steps you can take after that call to a fire damage restoration company includes:
Check with the fire department before re-entering the building to locate business documents, secure electronics, business machines, furnishings, and inventories. By allowing SERVPRO to assess quickly and record the fire damage, the technicians can start to extract water from the fire extinguishing efforts to mitigate ongoing damage.
Gathering the 'fire report' from the fire department as this is needed for your insurance company and is also helpful to you in understanding what next steps will expedite your business reopening.
Get all of the utilities turned off. Electrical connections, after a fire, can be dangerous and also damage devices. Water lines should be off to ensure that pipes don't burst or the fire-suppressant sprinkler system does not reactivate.
Locate another office space to conduct your day-to-day business dealings if this is appropriate. Customer, client, and staff focus by you will keep your business viable until a return to normalcy.
It is important to note that all of the steps the fire damage restoration company does can encompass quite a bit of time and money. The sooner they agree with your insurance company, the quicker you will be back in your own office.
SERVPRO will perform numerous services to restore your fire damaged office. Here are some of them:
Air purification and sanitizing of the HVAC system
Water removal from standing water, and absorbed moisture
Fire damaged building materials removal, drywall, insulation, carpeting, all non-salvageable items
Document drying, restoration of business equipment, on-site or at our secure cleaning facility
Repair and restore your office space to a safe and functional condition
Though fire damage in Dallas can disrupt your business, you can get through the difficulties with professional remedial steps. SERVPRO's technicians have the equipment, experience, and expertise to get your office doors reopened. We work to save you time and money and leave you with the impression "Like it never even happened."
Fire Damage Restoration Presents Unique Challenges
SERVPRO of Northwest Dallas has the equipment, training, and experience to handle large or small fire damage emergencies. Whether your fire emergency occurs in a restaurant in Preston Hollow, a hotel in Northwest Dallas, or an office building in Dallas, we respond quickly to mitigate the damage and manage the restoration project through to its completion. Call 24/7 for help. (214) 361-7887