What are Signs a Dallas Property Needs Commercial Mold Damage Remediation?
9/26/2021 (Permalink)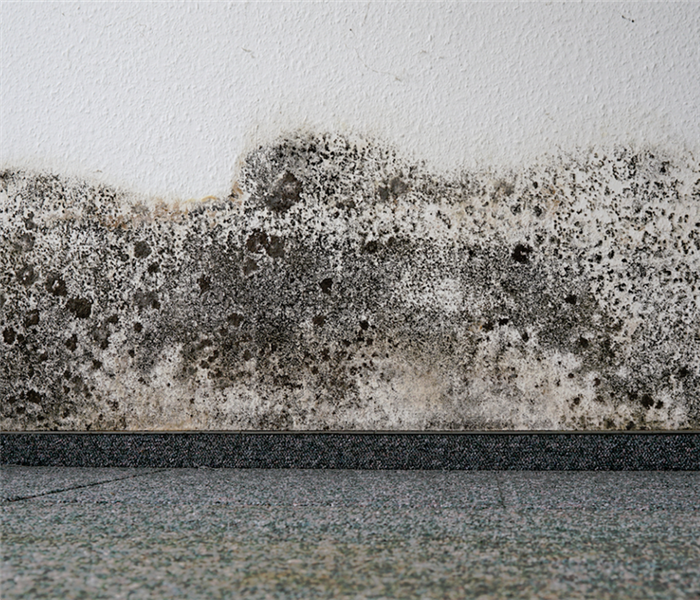 When mold damage affects your business, remediation becomes critical. Our technicians will quickly investigate the extent of the damage and remediate.
Dallas Property Owners Rely on SERVPRO for Mold Remediation Services
The need for mold remediation is a situation no Dallas commercial property owner wants to occur, but it is not uncommon. There are multiple reasons that mold growth occurs within a structure, and it is as crucial that the reason for the infestation gets discovered and all areas affected by the colonies.

SERVPRO techs perform a detailed inspection of Dallas properties in need of mold damage remediation. It is vital to map out the scale of the area within the structure affected and the circumstances allowing the elevated interior humidity levels to sustain the mold infestation. This attention to detail ensures once the mitigation completes, there is no return of the issue.

Signs property owners should look for to discover mold growth include:
Stains on walls or ceilings or visible mold growth
Areas around slow leaks
Ask the regular janitorial crew to report any obvious mold seen when cleaning
Cleaning surfaces with visible mold colonies with over-the-counter cleaners can mar surfaces and actually does little to discourage the issue from returning. SERVPRO technicians have professional cleaning agents specifically formulated to work against mold without harming surfaces getting cleaned. When needed, the techs also have the training to remove damaged building materials as required. One of the most important steps in the mold mitigation service is to use drying equipment to dry out the existing infestation and clean the surfaces with professional antimicrobial solutions. A follow-up application of an antimicrobial sealant gives a clean slate ready for repairs such as new sheetrock over treated studs.
SERVPRO of Northwest Dallas at (214) 361-7887 supports the local Dallas area with professional mold damage remediation. The certified, experienced technicians can leave the premises safe and without a sign of the previous issue, "Like it never even happened."