How Do I Choose When There Are So Many Dallas Water Restoration Companies?
7/31/2020 (Permalink)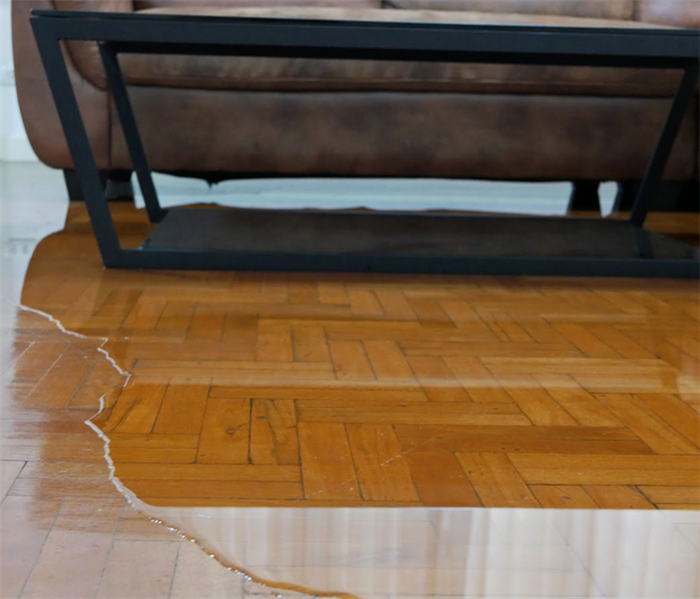 The longer you wait, the more damage water can do sitting in your home. Contact SERVPRO for water damage remediation services from the professionals.
SERVPRO Knows You Depend on Us for a Prompt Response and Fast Results -- Meeting or Exceeding Those Expectations Helps Us Stand Out Among Dallas Restoration Companies
When your Dallas home suffers from water damage, you have no time for uncertainty. You need a responsive and highly-qualified company to help you remove the water and dry out your home fast. Some tips to help you select from among the cream of the crop include:
Does the Restoration Company Have Needed Certifications and Licences?
It is always smart to check the credentials of any contractor you hire, but when comparing commercial water restoration companies in Dallas, confirming not only basic licensing but also advanced certifications is prudent. It is not uncommon for secondary surprises to arise during what seems like a routine water removal project. For example, your home might need the following in addition to water extraction and structural drying:
Mold remediation
Asbestos or lead abatement
Other biohazard containment and removal
Ensuring the company you choose can manage complications is sensible planning as you want to avoid delays caused because you need to find a specialized contractor for specific tasks.
Are Services Available When I Need Them?
Water damage presents urgent demands for restoration, and SERVPRO rises to the occasion with 24-hour availability, every day of the year. We also make sure our service vehicles are continuously stocked with all needed equipment and products for water restoration, permitting an efficient response at a moment's notice.
Is the Company I Choose Both Owned and Operated Locally?
You want your water damage restoration company to be local and autonomous to ensure your concerns are heard and answered now and into the future. If you have questions or worries during or after completion of a water damage restoration project, you can work directly with our management in our mutual hometown.
Among the water restoration companies in our area, SERVPRO of Northwest Dallas stands with the best. Responsive and highly-qualified technicians and state-of-the-art equipment are promptly on their way to your home after you call (214) 361-7887.

Click here for more information about Dallas.