Do I Need A Professional To Clean Up After And HVAC Leak in My Dallas Gym?
7/15/2020 (Permalink)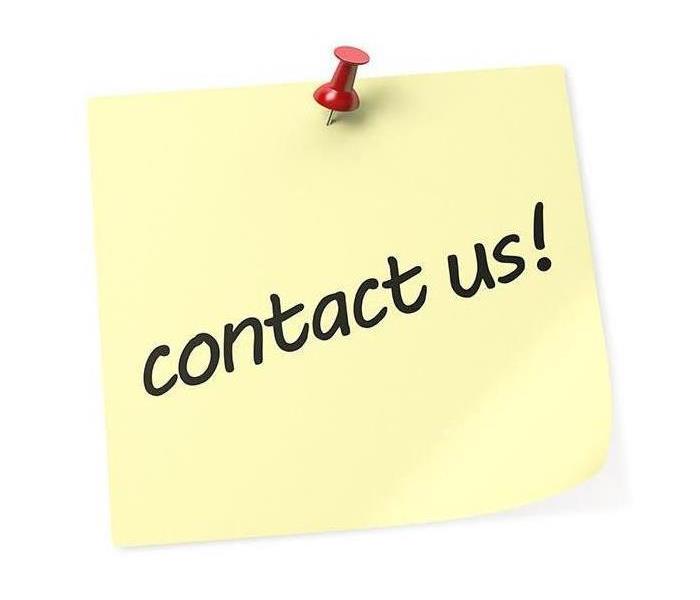 Don't let your Dallas gym be shut down forever due to water damage. Call the professionals at SERVPRO today for remediation assistance.
SERVPRO Knows How to Find Hidden Damage that Can End Up Causing You More Down Time Then You Think
If your Dallas gym has experienced water loss from an HVAC system, immediate water mitigation is crucial. There is damage you can see, but there may be hidden damage as well.
Is a professional company necessary if the damage looks minor?
Central air systems located in the attic or crawl space can cause serious problems when there is a leak. Some of the most common causes of this type of flooding is a clogged condensation pan. If the leak occurs during business hours, you may catch it soon enough for minimal damage. If it leaks overnight, the problem will be more extensive. In either scenario calling in an expert water restoration company in Dallas is crucial. It is possible there is hidden damage that can cause severe issues if left unattended. HVAC leaking causes damage in these areas:
Insulation – fiberglass insulation can often be saved
Drywall, ceilings & walls
Carpet and padding
Yoga mats
Weight lifting equipment
Rowing equipment and treadmills
Minimize Gym Down Time
Anytime your business is closed, it means a loss of revenue for you. Calling in the SERVPRO Institute of Inspection, Cleaning, and Restoration Certification (IICRC) accredited technicians ASAP helps your business get back on track quickly. Our team is available 24/7 to provide emergency water mitigation. To ensure proper water restoration, we can:
Deal with water extraction first using powerful pumps.
Employ drying out methods that include air movers and dehumidifiers
Determine whether the HVAC duct system can be cleaned and decontaminated.
Restore carpeting and other content.
Sanitize equipment if needed.
You own a gym to keep people healthy and happy. We run a water restoration business to keep your business healthy, and you happy. Calling in professionals assures the work gets done in a timely manner and meets the demands of your insurance company.
Call SERVPRO of Northwest Dallas at (214) 361-7887 for expert commercial services that are Faster To Any Size Disaster.
See more about Dallas.