Need Assistance with Frozen Pipes Flooding Your Dallas Home?
4/5/2021 (Permalink)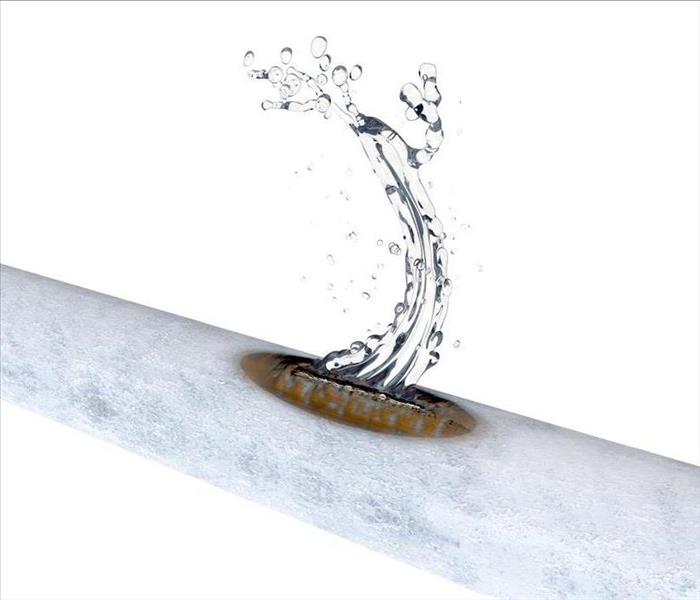 SERVPRO can restore your flooded home from burst, frozen water pipes, and suggest preventions for your Dallas home
SERVPRO Provides Emergency Dallas Winter Flood Restoration
According to February 2021 reports, State Farm customers in Texas filed 18,900 claims in a single week, with a significant portion of these claims related to frozen or burst pipes. This figure is a considerable increase compared to only 75 Texas frozen pipe claims filed through State Farm in 2020.
When frozen pipes are flooding a Dallas home, SERVPRO is available to respond quickly to disaster and return affected properties to a preloss state. Certified restoration technicians undergo training in emergency water cleanup situations per Institute of Inspection, Cleaning and Restoration Certification (IICRC) standards.
SERVPRO's Flood Restoration Strategy
Burst and frozen pipes flooding in Dallas neighborhoods can affect more than just one property. In multi-family residences, burst pipes in an upstairs unit can cause ceiling leaks and other disasters below.
SERVPRO addresses flooding by:
Creating weep holes for drainage in ceilings
Disposing of water in a treated sewer
Making flood cuts to remove unsalvageable portions of drywall
Drying wall and ceiling cavities
Restoring and sanitizing ventilation with EPA-registered biocides
SERVPRO of Northwest Dallas restores flooding from frozen pipes for homeowners who call (214) 361-7887.