Restoring a Home with Water Damage in Dallas
2/23/2018 (Permalink)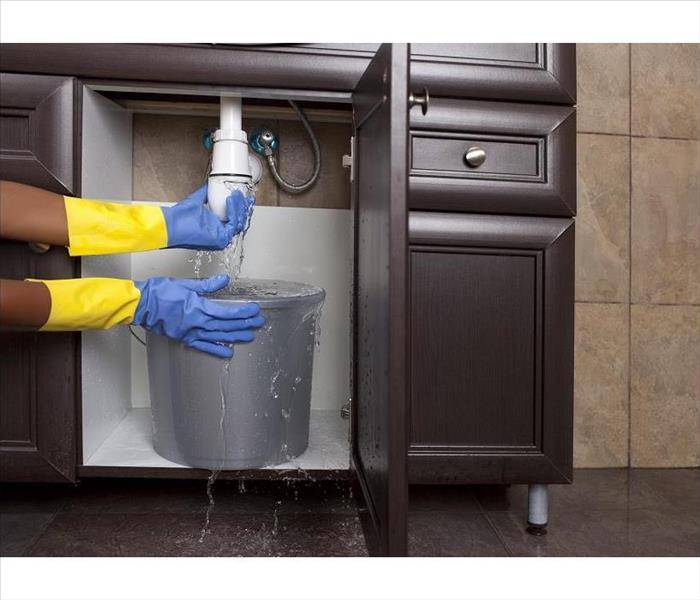 SERVPRO responds quickly and thoroughly restores your home after water damage before secondary damage can happen.
Calling SERVPRO after Water Damage Can Prevent Secondary Damage
Events of a disastrous nature can take place in various ways inside the Dallas home. Some of these involve water, and from a myriad of sources. Tubs can overflow when forgotten for only a few minutes, ice makers can develop clogged lines, and rain can enter through windows nobody remembered to close. Incidents involving only small amounts of water can lead many homeowners to incorrectly assume that the situation holds little possibility of becoming a severe problem.
Dallas homes can experience substantial water damage, however, when exposed to even minuscule amounts of moisture. A malfunctioning dehumidifier might not produce the moisture by itself, but if it fails to work as expected, substantial amounts of moisture could remain in the home that should not, under ideal circumstances, exist. It does not require a flood for water damage to develop.
Damage comes in many forms when caused by water. Walls made of drywall sheets can swell while wet and then crumble when dry again. Carpeting can deteriorate and fray when it rots, and the padding can become compressed or jumbled together underneath, creating either depressions or lumpy areas. Microbial activity can significantly increase, as well, leading to severe secondary water damage situations. While homeowners may find it difficult to prevent all of the immediate damage caused by water, they can almost always prevent secondary water damage.
In the case of a basin that overflowed, we remove the water using extraction equipment. For massive amounts of water stemming from broken pipes, we use truck-mounted pumps, but for smaller emergencies, hand-held extraction units usually suffice.
Water wicks in both horizontal and vertical directions, so we use sensory equipment to detect where water traveled. When we finish, we again examine the home's interior using the same equipment to ensure that no moisture exists and that it is "Like it never even happened."
When homeowners react quickly enough to such an event, we can often save drywall by drying it instead of cutting away and replacing waterlogged sections. At SERVPRO, one of our goals is to keep costs low for our customers by restoring materials instead of replacing them. Not only are new materials costly, but the required labor also increases the financial burden significantly.
SERVPRO of Northwest Dallas can be reached at (214) 361-7887 whenever you have an emergency involving water damage. We always ensure that our equipment is in excellent working order and ready to dry out your property.
Click here for more information regarding the city of Dallas.