Should Homeowners Act Fast For A Small Fire Damage In Dallas Homes?
5/21/2021 (Permalink)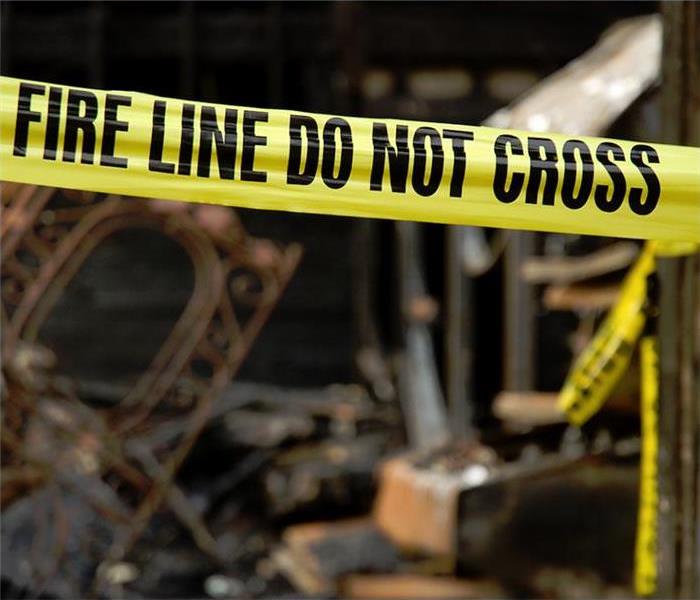 Let our experienced professionals assist with fire cleanup in your home. Contact SERVPRO right away. We are always available to help.
Engage With SERVPRO Team of Technicians to Help You with The Fire Damage Restoration In Your Dallas Property
Nothing is more traumatic than a fire threatening your family's sense of security. Even after the flames are gone, you need to worry about the secondary damages that may occur. Therefore, it is essential to act quickly by contacting restoration experts like SERVPRO within 48 hours to stop further damage.
Fire debris cleanup in your Dallas home needs to be conducted fast to protect you from incurring expensive damages. At SERVPRO, we know the first 48 hours after a fire as the golden hours of recovery. We have teams of certified members who provide our customers with an effective emergency response that stabilizes your home in a brief period to ensure you save as much property as possible.
Beyond the visible structural damage, SERVPRO technicians evaluate contents inside your property for recovery based on factors such as:
Decreased life expectancy
Comparison between replacement cost and cost of restoration
During fire debris cleanup, we ensure to use advanced products that can safely remove soot and smoke residues on various surfaces. We use advanced products to clean the soot and smoke residues from different surfaces. We can use Liquid Crème Cleaners such as stain scrub to clean appliances made of stainless steel or high gloss surfaces.
Secondary damages of fire can destroy your property within a brief period. Contact SERVPRO of Northwest Dallas at (214) 361-7887 immediately for an effective restoration "Like it never even happened."