Fire Damage in Dallas? It's Easy to Overcome If You Contact SERVPRO Right Away
9/29/2019 (Permalink)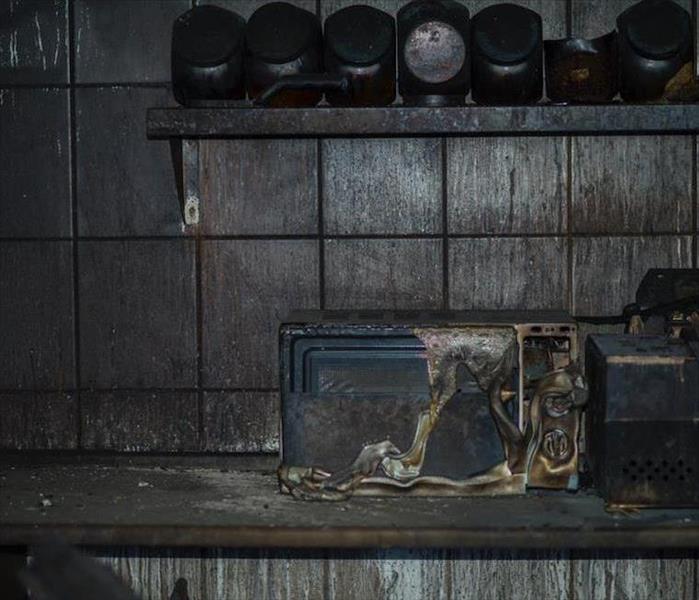 Fires happen. Contact SERVPRO right away to remediate and prevent residual or accompanying problems.
Common Problems in Dallas Properties After Fire Damage

As if a home with fire damage was not enough, many issues have the potential to crop up. This is especially true if the cleanup efforts are inadequate.

Fire damage leaves Dallas homes with not only charred materials to deal with, but also water damage and sometimes mold. SERVPRO technicians work to restore the property and negate secondary issues.

Why SERVPRO?
The technicians undergo extensive training in the restoration sciences to learn the best practices for handling fire, water, and mold damage to properties. This includes choosing the right equipment, cleaning solutions, and restoration methods each situation dictates.

Early Fire Damage Mitigation Actions
SERVPRO technicians remove charred items that have no restoration potential from the property with the approval of the homeowner or adjuster. They take photographs and make a note of anything that requires discarding due to damage for ease of filing insurance claims and expediting the reimbursement.
Water Damage
On top of the fire loss, the water used to extinguish the fire leaves behind additional damage. Portable pumps often make short work of removing the water, and the use of detection equipment ensures no moisture is left behind in wall cavities or under flooring. Careful containment of the worksite keeps cross-contamination from occurring during the drying process.
Smoke Residues
The cleaning of smoke damage in the home is another specialized task. More loss has the potential to occur by using the incorrect cleaning method for different types of smoke residue. The technicians carefully test surfaces before cleaning to ensure the use of the correct applications.

Mold Damage
If the water used to extinguish a fire sits in a property for longer than 24-hours, mold spores have the possibility of germinating and once established; they spread quickly. This is why complete water extraction and drying of the property is crucial. SERVPRO technicians know the early warning signs of mold growth and work to eradicate it and apply proactive treatments as needed to inhibit growth.
SERVPRO of Northwest Dallas at (214) 361-7887 is available to turn around fire damage in your property and make it, "Like it never even happened."
Click here for more information about the city of Dallas.