When A Flood Destroys Your Dallas Home Our Experts Can Help!
7/23/2019 (Permalink)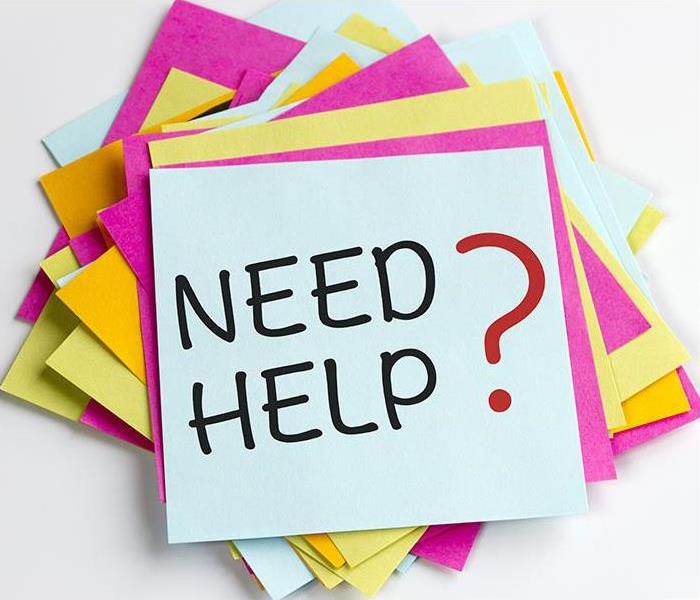 SERVPRO of Northwest Dallas provides comprehensive storm damage mitigation and restoration services on a 24/7 basis.
Dallas Flood Damage Often Brings Extra Problems - SERVPRO Can Help
Although the majority of flood damage mitigation and restoration efforts tend to focus around the floodwaters and any problems caused by them, other elements of the storm can also impact your home in significant ways. Lightning and downed powerlines can cause house fires, high winds can shear off roof tiles, and debris can punch holes and shatter glass in your home. SERVPRO technicians train to identify and clean up after a wide variety of these situations as part of our effort to provide a thorough and complete restoration experience.

Damage from Debris
Whether carried by wind or water, flood damage in Dallas can often show signs of extra damage from debris. Glass windows and objects in your home may be more vulnerable than other materials, but even the hardened exterior walls of your home can be punched through with ease by heavy objects moving at high speeds. We professionally remove hazardous debris and dispose of it safely while also patching up any holes created by it, leaving debris-damaged areas looking "Like it never even happened."

Fire Damage
Even with rain pouring down outside, fires can start up and grow in your home due to one of several circumstances. Many fires start when power lines or your home's internal electrical systems receive damage from the storm and cause nearby materials or plants to catch fire. Your home may also catch fire when struck directly by lightning, even with a lightning rod installed. SERVPRO provides comprehensive fire and water restoration plans that incorporate both types of damage when both are present at the job site.

Wind Damage
Wind can cause major damage to your home even without the help of flying debris. One of the most common ways this can occur is when roof tiles shear off during the storm. You can help out before we arrive by looking around your yard for any roof tiles that may have torn off but remained mostly intact. We can replace these tiles on your roof to save you the costs of replacing them.

SERVPRO of Northwest Dallas provides comprehensive storm damage mitigation and restoration services on a 24/7 basis. Call us at (214) 361-7887.
For more about Dallas click here.