Fire Damaged Homes in Dallas Need Professional Attention
4/23/2021 (Permalink)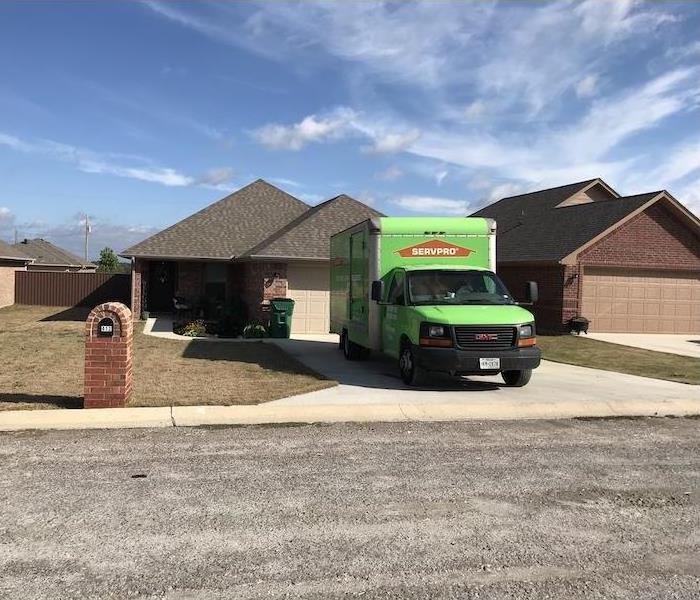 Accidental fires start all the time in homes. When it does SERVPRO is the team of professionals that need to be called for fire restoration services.
SERVPRO is an Expert in Fire Damage Restoration in the Dallas Area
Dallas is the ninth most populous city in the country and an integral part of the Dallas-Fort Worth metropolitan area. Despite its being inland, it is a vital hub for those traveling by air, just as crucial railroad routes went through the site transporting cotton and cattle in the early days. A robust interstate highway system cements the city's importance in connecting goods and services.
The economy in Dallas is diverse, as is its population. Fortune 500 companies abound, as do colleges and universities. Some refer to the city as "Silicon Prairie" thanks to the presence of telecommunications companies. The confluence of different industries in Dallas protected the city (compared to other Texas cities) from the sharp decline in oil prices around 2014 and 2015 and allowed it to grow in other sectors. Its plurality of nationalities and ethnicities also contributes to its rich cultural tapestry, making it a wonderful place to live.
Weatherwise, one can expect very hot summers and mild winters, with overall pleasant temperatures through most of the year.
The Arts District in downtown Dallas hosts several arts institutions and performance venues and is one of the nation's largest arts districts. The city's relevance in the arts community dates back to its roots, and many artists have had their beginnings in Dallas. Today, the arts continue to be an area of growth for the community.
House Fire Clean Up Services in Dallas
As in every other community, homeowners in Dallas run the risk of fire in their homes, leaving them in need of fire damage restoration services. Accidental fires can happen and escalate rapidly, leaving debris and disaster in their wake. What you do after the incident sets the stage for a speedy recovery, which is why calling SERVPRO is the best decision you can make. Our expert team focuses on efficiently restoring your fire-damaged home while mitigating your loss.
Fire and smoke damage restoration and cleanup is not a simple process. Our certified staff trains to understand your home's needs and treat them based on industry best practices. Cleaning after a fire is not a one-size-fits-all and can cause further damage if done incorrectly. Some of the nuances include the following-
Porous surfaces- dry cleaning processes are usually put in place to clean surfaces such as plaster, unsealed wood, and concrete. As we pre-test surfaces and identify the least aggressive method for each surface, smoke removal becomes a reality.
Washable surfaces- as expected, wet cleaning methods are indicated for this type of surface. The wet cleaning process is usually recommended for moderate and heavy soiling, and the process may be used in preparation for repainting if needed.
Wood surfaces- depending on the finish of the wood, we may use wet cleaning products or limit ourselves to dry cleaning. On occasion, we need to sand and re-seal the surface depending on the extent of the damage.
Regardless of your situation, SERVPRO of Northwest Dallas is ready to handle your fire restoration needs. Call us at (214) 361-7887 and let us develop a plan targeted to your needs.