Dallas Storms Often Necessitate Extensive Water Removal Projects
3/26/2023 (Permalink)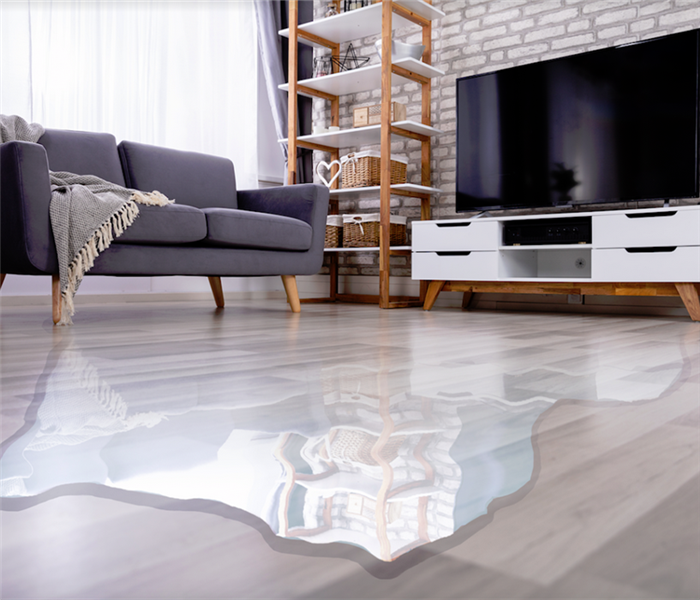 After a storm brings excess water into your home, quick action is what you need. Contact SERVPRO for effective water removal and drying services.
Our Water Removal Services Save Dallas Homes
When powerful storms strike the Dallas area, they usually bring with them torrential rains and considerable flooding. Homes impacted by this flooding are at a high risk of developing a wide range of troubling issues that could be quite costly to owners in the long run. Therefore, it is crucial to find a high-quality remediator to quickly remove any standing floodwaters from your property.
SERVPRO has been cleaning up storm damage for decades and has earned the reputation of being one of Dallas' top water removal firms. As such, we are experienced in all aspects of flood restoration. Our specialists have provided top-notch water removal services, handled big basement flooding cleanup projects, done major biohazard remediation work, and completed extensive water damage repairs. SERVPRO's efforts have helped local residents avoid or overcome:
The harmful effects of standing water, including the disintegration of building materials, ceiling collapses, warping of structural elements, and buckling of flooring
Destructive or dangerous microbes that can cause everything from ugly discolorations on household surfaces and foul odors to home-destroying dry rot and health effects
The lingering impacts of excessive airborne moisture that can continue to damage interiors and new furnishings long after the initial water-related problem has been resolved
Devastating, storm-related outcomes like thoroughly destroyed rooms that must be reconstructed from the ground up.
Some of the tools we employ to complete all of this work are:
Powerful wet vacs and portable/truck-mounted extractors that can quickly remove several feet of standing water
State-of-the-art air movers, Injectidry systems, and dehumidifiers to rapidly dry interiors, including difficult-to-reach areas behind structural elements
Advanced foggers that are excellent at spreading antimicrobial and deodorizing agents around your residence
With all of that said, your friends at SERVPRO of Northwest Dallas are always here to help you whenever you need water removal services. Don't hesitate to call us for assistance at (214) 361-7887.