What FEMA Says About Restoring Flood Damage In Dallas Properties
3/1/2017 (Permalink)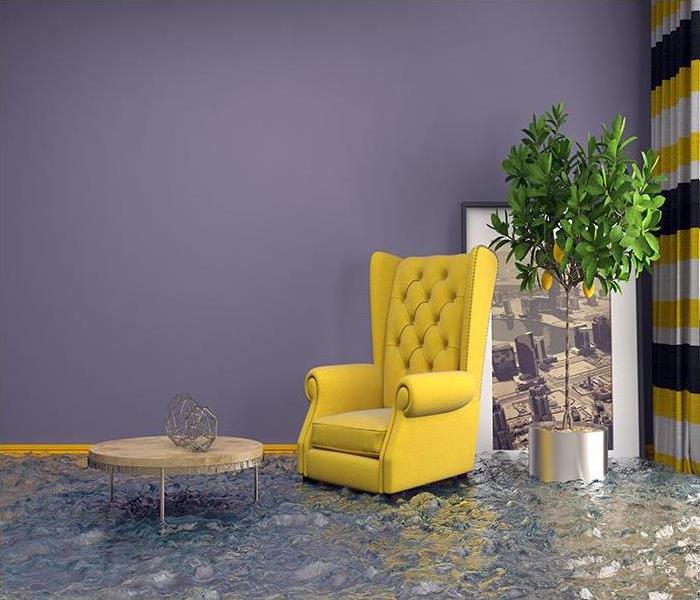 When it comes to fixing flood damage in homes, we use the policies setup by FEMA on removal, drying, clean-up, and remediation.
FEMA And Restoring Flood Damage
In Dallas (and most other states), flood damage technicians are the ones who deal directly with residential flood repairs. However, they must adhere to a set of rules and guidelines provided by government authorities. Some of these authorities are national and oversee flooding in all parts of the country, and others are regional.

The important thing is that SERVPRO always follows the right restoration directives. FEMA (the Federal Emergency Management Agency) is responsible for some of the most crucial of these. So, when it comes to repairing flood damage in Dallas homes, we use their policies on removal, drying, clean-up, and remediation. Keep reading to find out what FEMA says about flood damage restoration and how it should be carried out.

Water Extraction And Drying
All agencies (including FEMA) stress the importance of speed. At SERVPRO, we waste no time getting repairs started. It may be necessary to complete an inspection of the property first, but we can address vulnerable items immediately. For instance, large, delicate items are covered with protective plastic to prevent further water intrusion.

Removing Wet Materials
FEMA leaves it up to the discretion of the repair team to decide what can and cannot be salvaged (aside from where black water is concerned). If porous materials have absorbed lots of water, it is necessary to determine whether drying is the best option. Not all items removed are destroyed. Some (like artwork and electronics) get sent to cleaning facilities.

Cleaning HVAC Systems
Cleaning damaged ductwork is tricky, but FEMA recommends the use of spray washer to hose down accessible surfaces. Pine oil or phenolic disinfectants are a safe choice because they are efficient but won't circulate harsh chemicals. If internal insulation is saturated, the technicians need to remove it. However, fiberglass is placed in a temperature controlled room for drying.

Drying Hard Surfaces
Non-porous surfaces are the easiest items to dry. SERVPRO usually applies a wet vacuum first, if there is a sufficient amount of liquid water to remove. Then, as FEMA recommends, it washes the materials with detergents to prevent mold growth. Plastic and metal are slow to react to water, but wood is a more delicate prospect. Water particles can move inside the material and dehumidifiers are the best way to draw them out.

For reliable flood damage repairs, you need SERVPRO of Northwest Dallas. Our extraction, drying, cleaning and remediation strategies are state of the art. Plus, we are a local company and can promise a fast response. Call us 27/4 at (214) 361-7887.