What Causes Most Fire Damage in Dallas?
12/21/2021 (Permalink)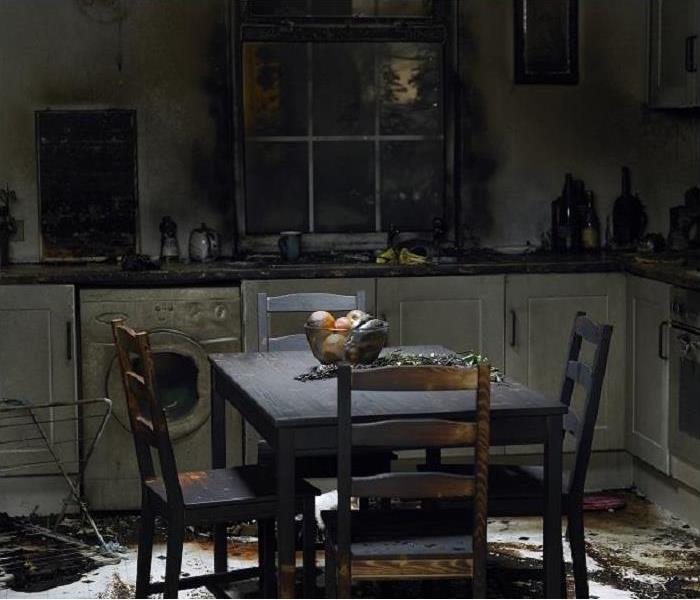 Fires can occur from a multitude of sources. Practice fire safety and call SERVPRO for all of your fire damage restoration needs.
Fire Damage in Dallas Generally Results from a Handful of Common Household Mishaps
House fires are relatively common in the Dallas area, especially during the holiday season. A few common household accidents generally cause these unfortunate events. Some of these mishaps involve falling asleep with a lit cigarette or failing to monitor cooking food properly.
SERVPRO, a Dallas fire damage remediator, believes local homeowners can prevent most house fires simply by knowing and remaining mindful of how most of them start. Our skilled technicians, over their years of performing house fire clean up jobs, smoke remediation, and fire damage restoration work on fire damaged homes, have found that these blazes usually result from one or more of the following causes:
Out of control grease fires that start because of inattention or clumsy attempts at frying foods
or otherwise, dirty heaters that produce lit airborne particles which catch household materials on fire
Floating embers from wood-burning fireplaces that ignite nearby carpeting and furnishings
holiday trees that catch fire due to faulty lighting, burning cigarette ashes, or floating fireplace embers
Residents who carelessly fall asleep with a lit cigarette and catch a bed or couch on fire
supervised children that get involved in dangerous activities like playing with matches, lighters, or oven ranges
Armed with this knowledge, we believe our neighbors can better avoid or protect themselves from potentially devastating fire events.
However, should you ever suffer fire damage, remember that your friends at SERVPRO of Northwest Dallas are always here to help. Contact us anytime, day or night, at (214) 361-7887 for fast and effective service.