How Do Professionals Combat Odors After a Water Damage Incident to Your Dallas Home?
3/19/2018 (Permalink)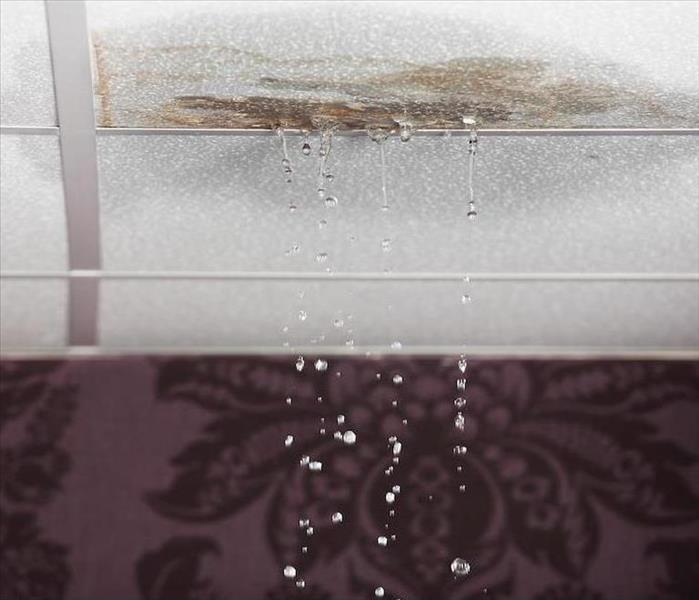 If you are facing water damage in your home, contact SERVPRO for remediation and restoration services right away.
SERVPRO Technicians Provide Many Options to Combat Odors After Water Damage in the Home
An incident of water damage can leave your home with a lingering smell that is quite difficult to eliminate. Thankfully, professional restorations experts have the tools, the technology and the knowledge that enables them to combat these smells with ease.

SERVPRO professionals can use some of the latest, state-of-the-art equipment to eliminate odors after a water damage incident in your Dallas home. Our IICRC certified professionals use a multi-faceted approach to eliminate both real and imaginary odors as soon as they can. Here are a few commonly used techniques that professionals use to combat smells after water damage incident.

Injection method
Small amounts of highly potent deodorant are injected directly into carpets and upholstery using a syringe and a needle. This method is especially useful if it is not possible to remove the carpet or upholstery. The method is also ideal to eliminate pet odors as well.

Direct spraying
SERVPRO technicians can use this technique to apply a spray of a deodorant solution directly onto the affected area. It can also be used to spray disinfectants in case of water damage due to backed up sewer lines as well. The only drawback is that the surface sprayed gets wet after the application of deodorant using this method.

Wet fogging
Ultra-Low Volume (ULV) foggers are instruments that can create tiny particles of a deodorant dissolved in water or a solvent by a process called nebulization. The method generates a very fine deodorant mist that can neutralize even the strongest odors after water damage. The deodorant is in the form of a wet mist, and as a result, the process is often called wet fogging.

Dry fogging
The process of dry fogging is similar to wet fogging with a small difference. Heat is used in dry fogging to generate a fine mist of deodorant particles. As there is no solvent or water involved, the process is often called dry fogging. The method creates microscopic particles of deodorant that can neutralize the odor-causing particles no matter where they are located.

Call SERVPRO of Northwest Dallas today at (214) 361-7887 to know more and talk to one of our restoration experts.

Click here for more information regarding the city of Dallas.