Steps to Take for Proper Mold Remediation
4/20/2022 (Permalink)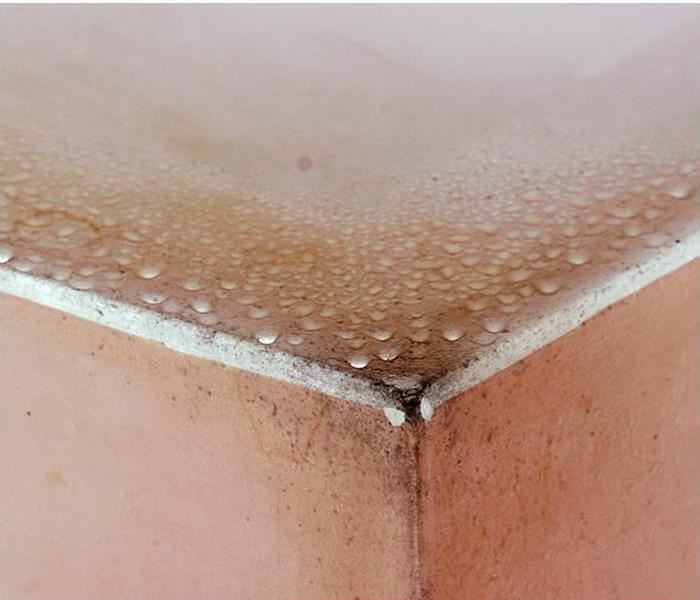 An area exhibiting mold first has to be dried out and contained. Call SERVPRO today so that we can quickly assess your damage!
SERVPRO Professionals are Certified in Solving Mold Problems
When you are dealing with mold for any reason in your home, it is essential to realize that it will take a professional company to clean it and get rid of it properly. Mold issues should not be taken into your own hands since special equipment and cleaners are needed to handle it thoroughly, and there may be hidden mold that only a trained technician, like the ones at SERVPRO, will be able to find.
Any mold damage in North Dallas will have some significant steps needed for the proper remediation. Safety comes first when dealing with mold, which we at SERVPRO also understand and are trained for. The first step in mold remediation is containment so that the mold does not spread to uncontaminated areas. Our containment measures include:
Installing plastic sheeting for barriers.
Establishing negative air pressure.
Sealing any HVAC vents to stop the duct system from being contaminated and create clean and decontamination rooms to enter.
Leaving and decontaminating materials and equipment.
The method used to remove the mold will depend upon the kind of surface the mold is on. Nonporous materials are generally cleanable, but porous materials with visible mold growth often need removal and discarding. Our team will remove contaminated porous materials, such as drywall, fabrics, carpeting, and insulation. We also remove mold on nonporous materials like metals, glass, and plastics by cleaning them. If the surface is dry, they will use a HEPA vacuum to remove the mold or damp wiping with a detergent solution if the mold is found in soil layers.
Once everything has been properly cleaned of mold, the technicians will dry out your home and your possessions to stop any more mold growth. Some of the procedures for drying will have to be delayed until containment and mold removal is finished. Taking out any damaged materials which have absorbed moisture will help to speed up the drying process. Our IICRC trained techs use dehumidifiers since they do not create a lot of airflow.
The above steps are necessary for mold remediation so that the mold will not spread or grow again. If you have a problem with mold, call us right away at SERVPRO of Northwest Dallas at (214) 361-7887, and we can come up with a plan for remediation and clean up any mold damage in your home.