High and Dry Summer Heat Can Make Fires Burn Easier in Your Dallas Home
4/25/2018 (Permalink)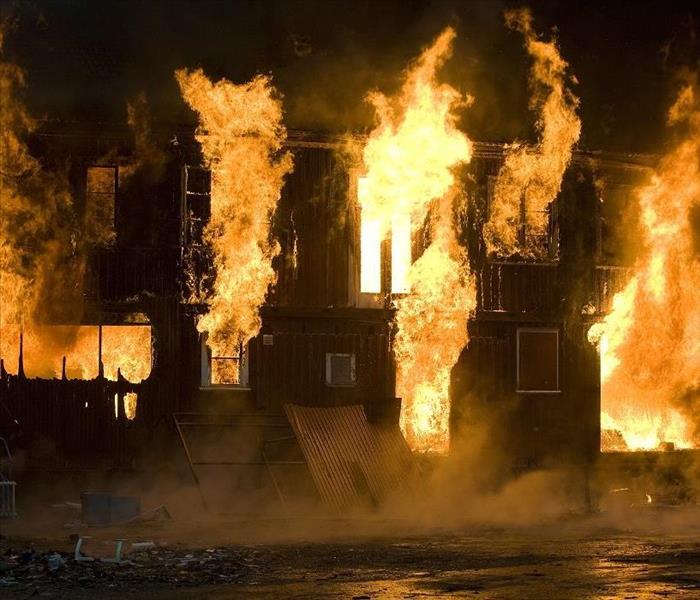 The longer your home sits after a fire, the more damage is done. Call SERVPRO as soon as the fire is out to minimize the damage.
Contact SERVPRO as Soon as Possible after Fire Damage
No one wants to deal with fire damage in their home. The cleanup in the wake of a blaze is a task that can seem difficult without the right tools. Unfortunately, with summer temperatures reaching over 100 degrees Fahrenheit, the landscape can become very dry without frequent rain. Without proper moisture levels, your home can become a bit of a fire hazard. Luckily, there is professional help nearby if an accident does occur.
Waiting to call for services after part of your Dallas home has sustained fire damage is not always the best choice. The longer that your belongings sit after the blaze was extinguished, the more damage that the remaining soot and smoke can do. Materials like plastic begin to discolor very soon after being exposed.
Here at SERVPRO, we strive to arrive at your home as soon as possible. We can inspect the damage quickly so that we may identify the different types of damages and the different materials that have been damaged. Inspecting the damage allows our IICRC certified technicians to efficiently pick the best restoration technique for your unique situation. SERVPRO can clean heat-adhered soot from your belongings in a few different ways, including agitation and lubricative cleaners.
Combating fire damage does not only include cleaning up the physical signs of a blaze, but also the smells that are left behind as well. SERVPRO can use a variety of tools to eliminate odorous particles from the air, such as thermal foggers or ozone machines. Air scrubbers can be used in union with carbon filters to help trap bad odors and leave the air in your home smelling fresh. We strive to remediate your home in as many ways as possible so that you can feel "Like it never even happened."
When a fire leaves damage in your home, do not wait. Contact SERVPRO of Northwest Dallas at (214) 361-7887. 24/7, we can take your call and send our technicians out as soon as possible to help in your home.
Click here for more on the city of Dallas.