Why Is Skilled Mold Remediation Best?
3/5/2021 (Permalink)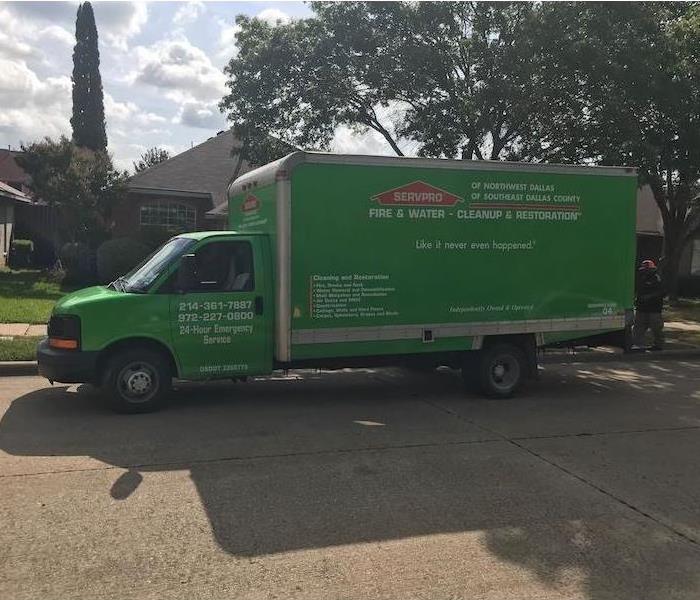 SERVPRO professionals are trained to handle every level of mold damage, Including the odors that come with it. Call us today, we are always available.
SERVPRO's mold Remediation Helps Protect Your Dallas Property
Mold is a secret invader that likes to lurk in air ducts, behind walls, and other small nooks and crannies. When you suspect mold somewhere in your Dallas home, you need to address it safely and efficiently.
Why call SERVPRO to help with mold remediation in Dallas? We understand the damage mold can do within a building, so we offer comprehensive remediation services to protect your investment and property as a whole. By calling us to the task, you can count on us to:
Detect all visible and hidden mold spores throughout your property.
Bring all of the right tools for the job to work on removing mold from walls, textiles, wood, HVAC ducts, and more.
Determine the source of the moisture feeding the mold to prevent the issue from happening in the future.
Handle all of the repairs necessary to remove unsalvageable materials.
Full cleaning and sanitization with our selection of EPA-registered antimicrobial and antibacterial cleaning agents to ensure your property is Certified: SERVPRO Clean when we get done.
If you suspect mold infestation within your home, calling in our skilled technicians at SERVPRO of Northwest Dallas is the best route to take. When you call us at (214) 362-7887, we will send out a crew to take a look to formulate the right course of action.