Our Water Damage Experts Can Restore Your Home In Dallas To Pre-Damage Condition
3/21/2019 (Permalink)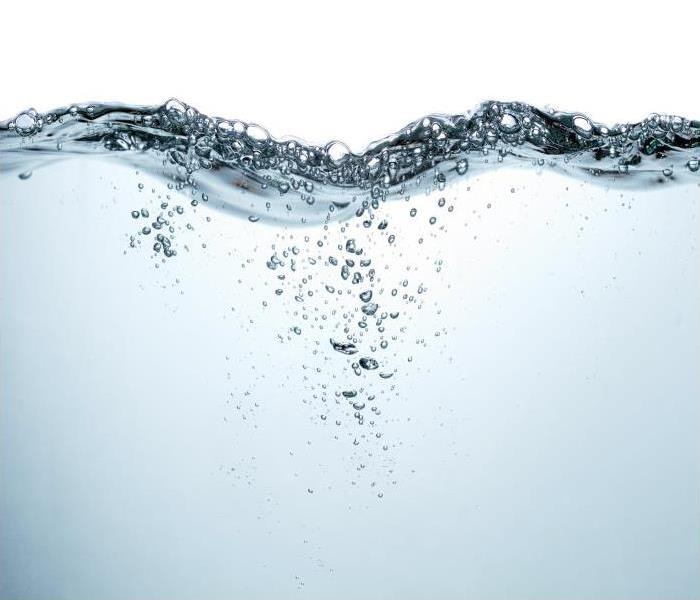 In case of a water spill in your property, call SERVPRO of Northwest Dallas at (214) 361-7887 any time.
How Simple Steps Ensure Convenience During Water Removal In Dallas
Sometimes water loss happens due to simple mistakes during routine procedures such as setting up a newly purchased washing machine. If you fail to hookup the appliance properly, a significant water spill can occur causing damages on the floor, subfloors, and materials in the immediate surroundings. Removing such water fast is crucial. Specific steps taken during the process can increase convenience.

Water soaks into porous materials such as carpets fast complicating the process of water removal in Dallas properties. Drying the water may necessitate removing the carpet, which is a tedious process and there is a risk of damaging the carpet, baseboards or other materials. In-place drying is another viable option, but it takes time and increases the risk of mold development in the property. Our SERVPRO technicians rely on simple approaches such as floating carpets for efficient in-place drying. During this process, we place the air mover vent below the carpet allowing the carpet and the floor below to dry evenly.

Water removal processes can soil the house with debris and other wastes especially if flood cuts or vent holes are necessary to remove water from wall cavities. Cleaning such debris from the property can extend the water removal process. Our SERVPRO technicians rely on simple steps such as covering items with plastic sheets or creating containment zones where they open up wall cavities limiting the areas they soil in the process. Such steps guarantee a quicker conclusion of the removal processes.

Water removal can take days, weeks or even longer especially if it migrates to many sections of the property. A longer wait can be a great inconvenience to the occupants because it might force them to move out of the property. Our SERVPRO technicians take several steps to expedite the process. We use high capacity equipment such as truck mounted water extractors to remove standing water fast. We also use several units of air movers and dehumidifiers to dry wet materials rapidly minimizing the period affected areas remain wet.

In case of a water spill in your property, call SERVPRO of Northwest Dallas at (214) 361-7887 any time. We're Faster to Any Size Disaster.
Click here for more about Dallas.