Call SERVPRO When Your North Dallas Bedroom Suffers Fire Damage
9/16/2019 (Permalink)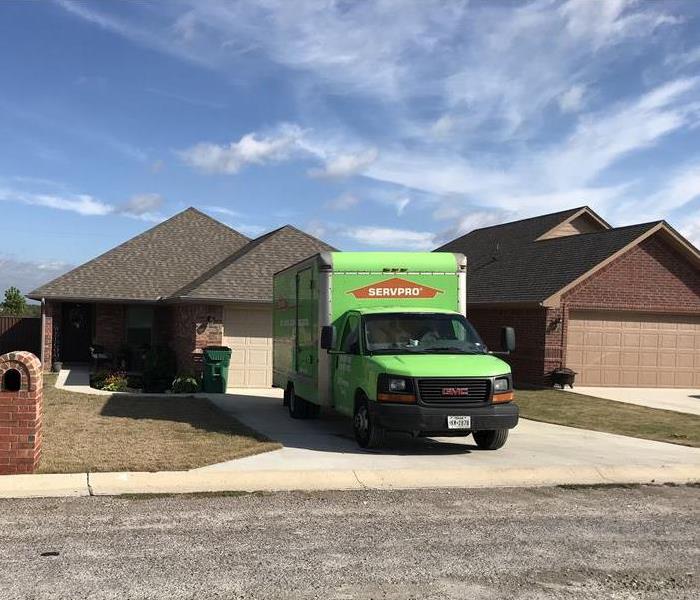 Don't allow a fire damage in your North Dallas home to take over. We can help you every step of the way, always!
We can tackle all your North Dallas fire damages.
Many people use candles for a variety of reasons, but it is never a good thing when a candle causes fire damage inside of your North Dallas home. A mother may want to light some candles and listen to calming music to unwind after a long day. A student may wish to light a scented candle while they study for their midterm. No matter the reason for the candle, it is always imperative to keep fire safety at the forefront of your mind while using one.
Unfortunately for your home, your daughter left a candle lit in her North Dallas bedroom, causing fire damage to the immediate area around it. She left the candle burning on the window sill, enjoying the pleasant aroma while she cleaned her room. When she went to get some lunch, the candle remained lit inside of her bedroom, unattended. While gone, the candle caught the drapes on fire, and then jumped to a nearby clothing wrack from them.
While the fire that happened in your daughter's bedroom was relatively small, it still caused damage. When you find your home in need of fire damage remediation, it is wise to call immediately. Fire damage is always easier to remediate right away rather than later on.
When you call SERVPRO, our technicians can assemble quickly and then travel to your home in one of our signature green vehicles. Upon arriving, our Institution of Inspection, Cleaning and Restoration-certified (IICRC) technicians can get to work straight away.
SERVPRO technicians use advanced equipment and technology to remediate fire damage. Our first step is to remove the damaged clothing and curtains. We can take an inventory before we dispose of any clothing articles or other damaged goods, to make an insurance claim a little easier for you. From there, we can use house-made cleaning agents, designed to break soot down at a particle level, to clean your walls and window sill.
To rid your home of the foul odor that fire leaves behind, SERVPRO can use more advanced technology to do the job. Thermal foggers dispense a chemical vapor that traps and neutralizes the particles in the air that cause the malodor. Once finished, we can return your home to you, "Like it Never Even Happened."
Should you need fire damage remediation, never hesitate. Get in contact with SERVPRO of Northwest Dallas by phoning (214) 361-7887. Whenever you need us, we're ready to help.
If you would like to know more about Dallas, click here.