Can I Restore My Wet Carpet in Dallas Without Removing It?
9/6/2020 (Permalink)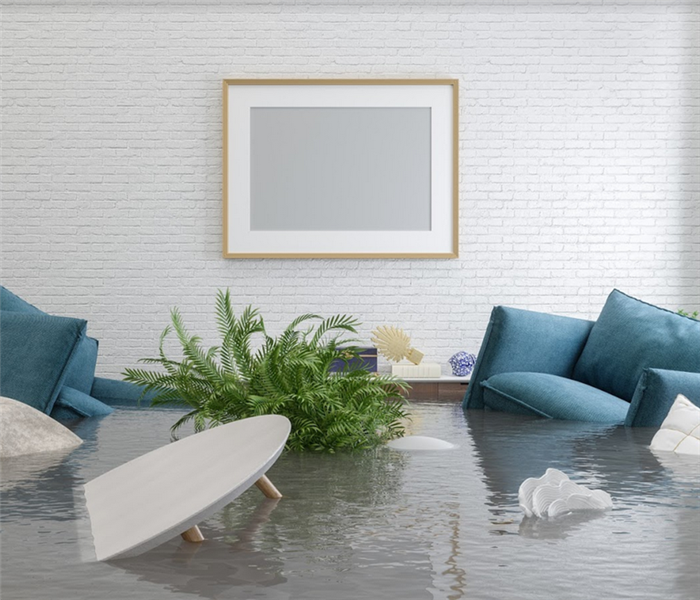 Extracting water from your home is hard but we can handle it efficiently. Contact SERVPRO for professional remediation and mitigation services.
SERVPRO Simplifies Water Restoration in Dallas Properties by Using Advanced Equipment
A wet carpet can lead to many problems in your house, including bad odor and mold development. A wet carpet is also vulnerable to staining or stretching, among other problems. Removing the carpet from your Dallas house for offsite drying helps improve the efficiency of the process. However, it also presents challenges, including tearing or damaging the carpet in other ways.
What makes carpet removal necessary during water restoration in Dallas properties?
Although you might consider the decision to remove the carpet a matter of convenience, some factors can force your hand. Typical reasons include:
Presence of contaminants in the spilled water
Inability to extract all the water that saturates the material
Severe damages such as stretching, tears or delaminating
Our SERVPRO water restoration technicians use their advanced skills and equipment to manage most of the aspects that force unnecessary carpet removal.
How can I drain all the water from the carpet?
Since carpet materials are porous, the fibers absorb and hold water making it difficult to remove all traces of water from carpeted areas. Drying might not be possible under such circumstances. Our technicians have established simple ways to counter the problem. We rely on three crucial factors:
Weight
Sufficient vacuum lift
Sustained action over the affected areas
When you place something heavy on a carpet, it pushes the water to the surface where you can scoop it off comfortably. Our SERVPRO technicians use weighted extraction tools which provide the necessary squeezing power. The tools have a series of tiny holes on the bottom section that comes into contact with the wet surfaces allowing easier suction of the water.
Even with the right tools, sustained action is necessary to remove all the water. Our technicians can make several passes on a section of the carpet, ensuring sufficient extraction by using self-propelled extractors that the technician rides.
With the right skills, it is easier to perform water restoration. Call SERVPRO of Northwest Dallas at (214) 361-7887 to help manage any issue that develops, "Like it never even happened."
Click here for more information about Dallas.