Removing Snow Melt Flooding from a Dallas Property?
3/24/2021 (Permalink)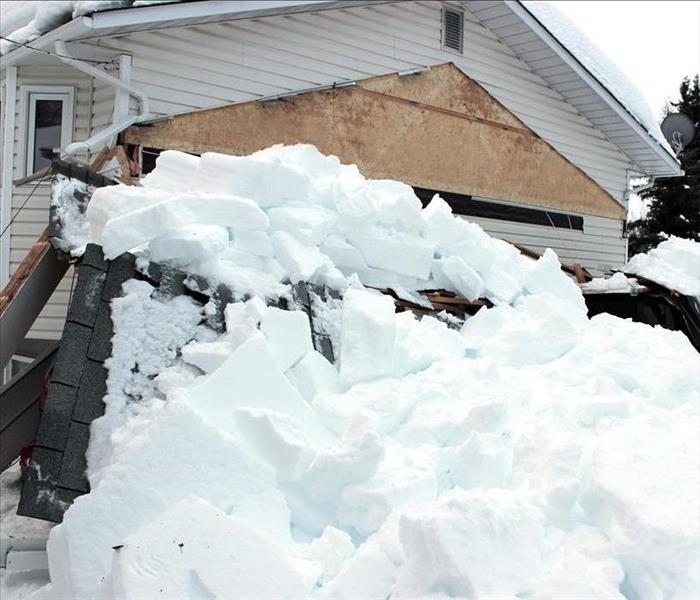 When the snow and ice melt, beware of flooding in your Dallas home. Call SERVPRO for emergency water removal help.
SERVPRO Mitigates Winter Flood Damage in Dallas
Whether from winter cold snaps or massive snowstorms spanning multiple states, the aftermath can be costly for homeowners. The city's typically mild weather can lead to rapid snowmelt flooding that damages Dallas homeowners' property in a short period.
SERVPRO flood restoration services ensure that snowmelt flooding damage to Dallas homes is promptly mitigated and that structures are restored to a pre-disaster condition, whenever possible.
SERVPRO's Moisture Extraction Equipment
SERVPRO technicians restore snowmelt flooding damage with a broad range of tools. Extraction units remove the bulk of moisture to accelerate drying, bring potential microbial growth to a halt, and increase the restoration potential of structural materials and personal effects.
The extraction process is thorough and may require several passes, particularly after a flood, before drying
Portable, back-mounted units can lift as much as 140 inches of water with the vacuum component
Truck-mounted extractors make for efficient removal of large amounts of water
For standing water that is at least two inches deep, technicians can deploy gas-powered submersible sump pumps
Call SERVPRO of Northwest Dallas for snowmelt flooding mitigation at (214) 361-7887.