How Do Professionals Restore Dallas Flood Damaged Hardwood Floors?
7/27/2021 (Permalink)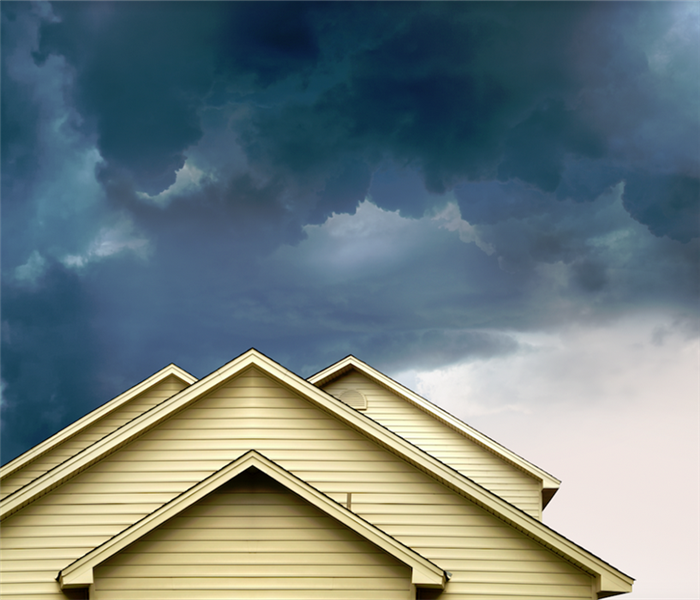 Quick action is key when dealing with flooded floors. Hardwood can quickly deteriorate. Contact our experienced team to assess and remediate.
SERVPRO Uses Research-Based Best Practices and Innovative Equipment to Clean and Dry Out Flooded Floors in Your Dallas Home
Torrential rains can train across Dallas, causing flood damage to your prized hardwood floors. Do not despair -- hardwood is more durable than you might think, plus our Institute of Inspection, Cleaning and Restoration Certification (IICRC)-trained crews master a broad range of successful flood damage remediation interventions.
Can SERVPRO Dry Hardwood Floors Without Removing Them First?
Flooding in your Dallas home is already disruptive. Will SERVPRO's emergency services to dry out hardwood floors add more chaos to your flood restoration? Advancements developed to improve in-place drying options permit our highly qualified crews to make it "Like it never even happened," swiftly and with minimal disruptions.
Moisture detection tools help sketch out the perimeter of water saturation.
Moisture meters measure the amount of water present in hardwood floors in both affected and unaffected spaces, giving our technicians the data to determine drying goals and reassess periodically during the project.
Hygrometers monitor humidity levels during drying, assisting technicians to achieve the needed balance between air movement, temperature, and air-vapor for optimum drying.
Water extractors remove standing water.
Drying mats positioned and repositioned strategically use negative air pressure to draw moisture out of all the layers present in a hardwood floor from the top down.
Dehumidifiers lower the relative humidity in the space, facilitating evaporation.
Loosening of some planks/strips of a hardwood floor can sometimes permit increased efficiency of air movers by directing the flow under the surface.
Adherence to scientific drying theory ensures that SERVPRO of Northwest Dallas delivers the most successful flood damage recovery, including for hardwood floors. Call (214) 361-7887 for prompt assessment and professional drying.