Paving the Way for Reconstruction When Fire Damages Your Dallas Home
3/20/2022 (Permalink)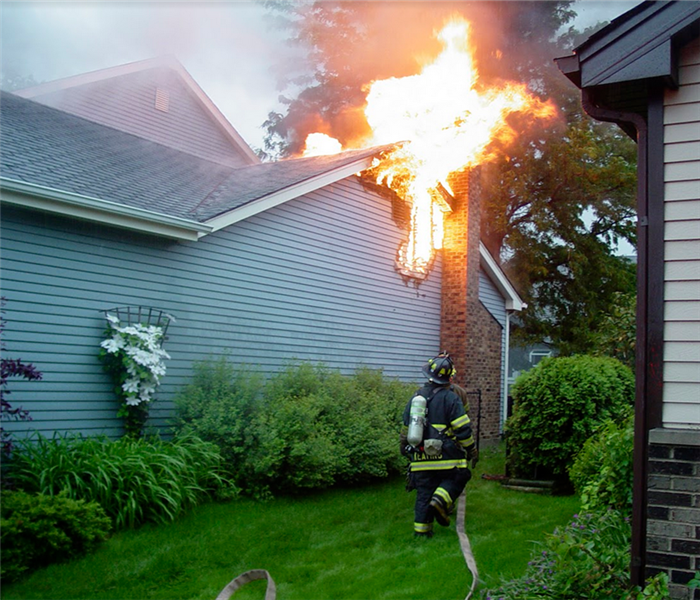 The scene can seem quite overwhelming after a fire in your home. Team SERVPRO can take the situation in hand with a custom assessment to help you.
Trust SERVPRO for Expert Fire Damage Restoration
Your Dallas home does not get constructed to resist fire, nor are the materials used in the construction able to withstand a fire's damaging effects for very long. When you are facing the aftermath of a significant incident like this for your home, you might get overwhelmed by the destruction and damage that you see. Fortunately, this is not a situation that you have to face all by yourself.
While the fire damage to your Dallas home might have affected nearly every area that you inspect, this might seem insurmountable to overcome. Fortunately, with the experience and equipment of our professional SERVPRO team, your home might be much closer to preloss conditions than you might have thought initially. For genuinely devastating blazes, we can help to prepare your home for the next logical step in reconstruction efforts.
When our IICRC-certified restoration specialists first arrive at your home, we prioritize understanding the full scope of the damage that your property has faced from the fire. This process is thorough because it helps to set the plan for the entire restoration process and aids our technicians in determining which areas of your home might require reconstruction instead of our restoration practices.
One of the very first tasks that our SERVPRO professionals set out to do is to seal up your home from further damage. With massive fires, the lingering symptoms and destruction spans more significant areas of your home and can cause holes and pathways to the exterior. Covering up these open spaces prevents further elemental damage that adds to the length of time that it takes to restore the damage to your home.
It is crucial in situations where reconstruction is a requirement that the area gets fully prepared for this process. Often this procedure requires controlled demolition. The managed tear out of overly damaged materials ensures that residential construction contractors that come to repair the damages can start their work immediately.
Sometimes the damage to your home after a fire seems almost insurmountable. Even in the most widespread of damage, let SERVPRO of Northwest Dallas help to show you how you can reclaim your home once again. You can give our emergency response team a call anytime at (214) 361-7887.