Three Ways to Remove Fire Damage Odors from Dallas Homes
4/23/2023 (Permalink)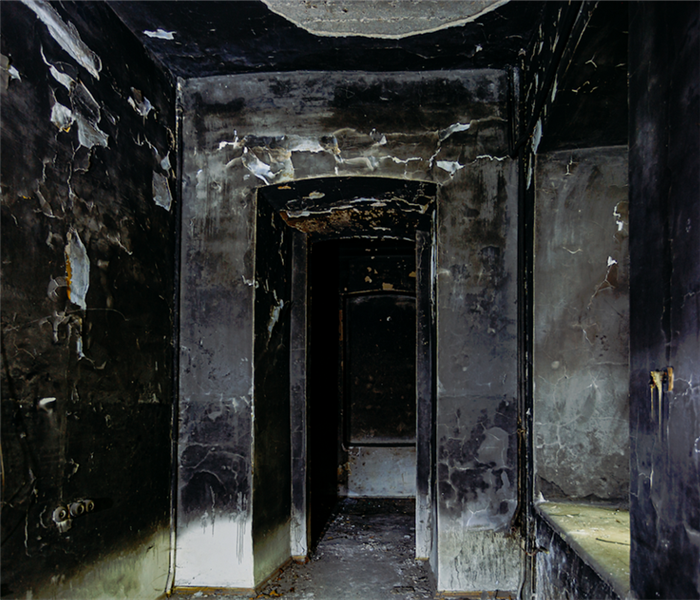 Fire damage needs to be remediated thoroughly or odors will remain. Contact our SERVPRO team to learn more about our custom plans to help you.
We Offer Effective Fire Damage Deodorization
Your home can go through many restoration and recovery phases after a fire. Our comprehensive, end-to-end service covers these facets of cleanup and repair, including the intricacies of deodorization. Our experienced team focuses on three main objectives when moving smoke smells from a property.
Removing Smoke Debris

The first focus of deodorizing fire damage in Dallas homes is removing bulk materials and debris created by combustion. Ash, charred material remnants, and smoke solids create a volatile environment in the affected rooms. The greater the measure of this debris present, the stronger that malodors can become. We use hand tools and dry HEPA vacuums to address the debris threat.
Cleaning Soot-Damaged Surfaces
Another objective in effectively removing strong smells after a fire is managing the soot damage these disasters leave behind. Soiled surfaces amplify smoke smells, making removing and restoring soot-covered surfaces critical in effective deodorization. Strategies for this removal and cleanup include:
Surface wipe cleaning
Media blasting
Chemical sponges
Deodorizing the Damaged Areas
With surfaces cleaned and debris removed, it is time to utilize effective deodorization and neutralization equipment available to our team. Thermal fogging is a productive approach, which superheats neutralizing compounds into a vapor, allowing this gaseous form to penetrate porous surfaces and destroy odor molecules.
We can also consider ozone neutralization when the property is vacant. This is a highly effective technique for total odor removal but can be hazardous to any living organisms until the generated O3 dissipates.
Fires are among the most stressful conditions that homeowners must face. We understand the urgency of effective recovery solutions and can help with our fast response 24/7. SERVPRO of Northwest Dallas is ready 24/7 for smoke cleanup and odor removal. Call us at (214) 361-7887.